The Ratio Fall Edition 2019 once again brought together a plethora of international lecturers tasked with translating the beauty of science into everyday language.
In the seven years since its inception, the Ratio forum has been able to attract lecturers from all around the world, such as Peter Watts, Christopher French, Maggie Lieu, Allain Buisson, Steven Le Comber and many more. Throughout the previous 10 editions of the forum we have tried to reveal to our audience mysteries like where extraterrestrial life hides; how humankind can colonise Space; what mathematics models, dead people and malaria have in common; how can we edit humankind through CRISPR; the psychology of ghosts; how the brain neurons work and so on.. We even examined the beauty of flies and ants!
On 10th of November we once again went on an exciting scientific adventure with our amazing speakers.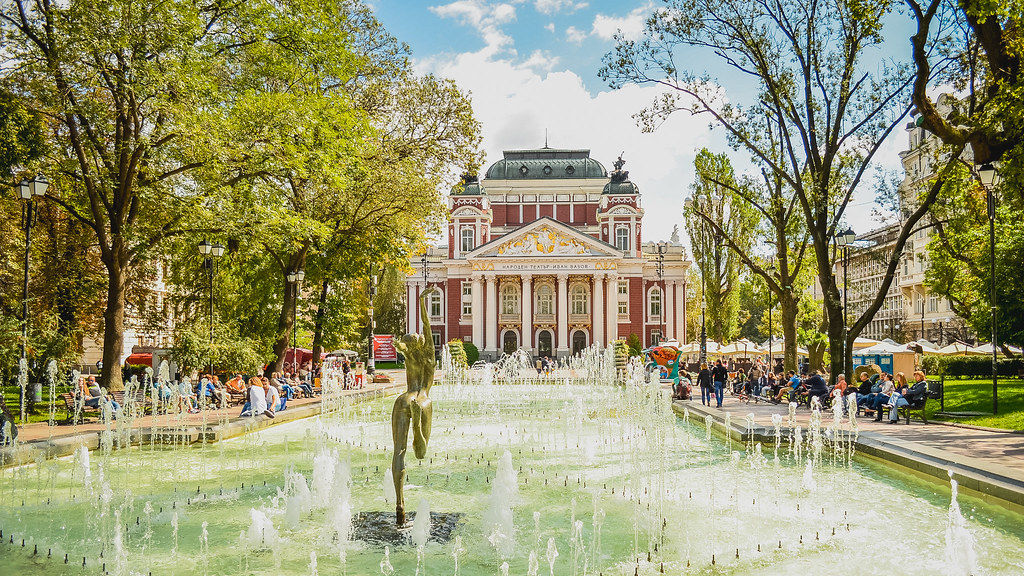 Travel, accommodation and tips
If you're coming to Sofia for Ratio from abroad, check out our Travel, accomodation and tips page to find out how to turn your experience into an awesome weekend experience.
Lectures and talks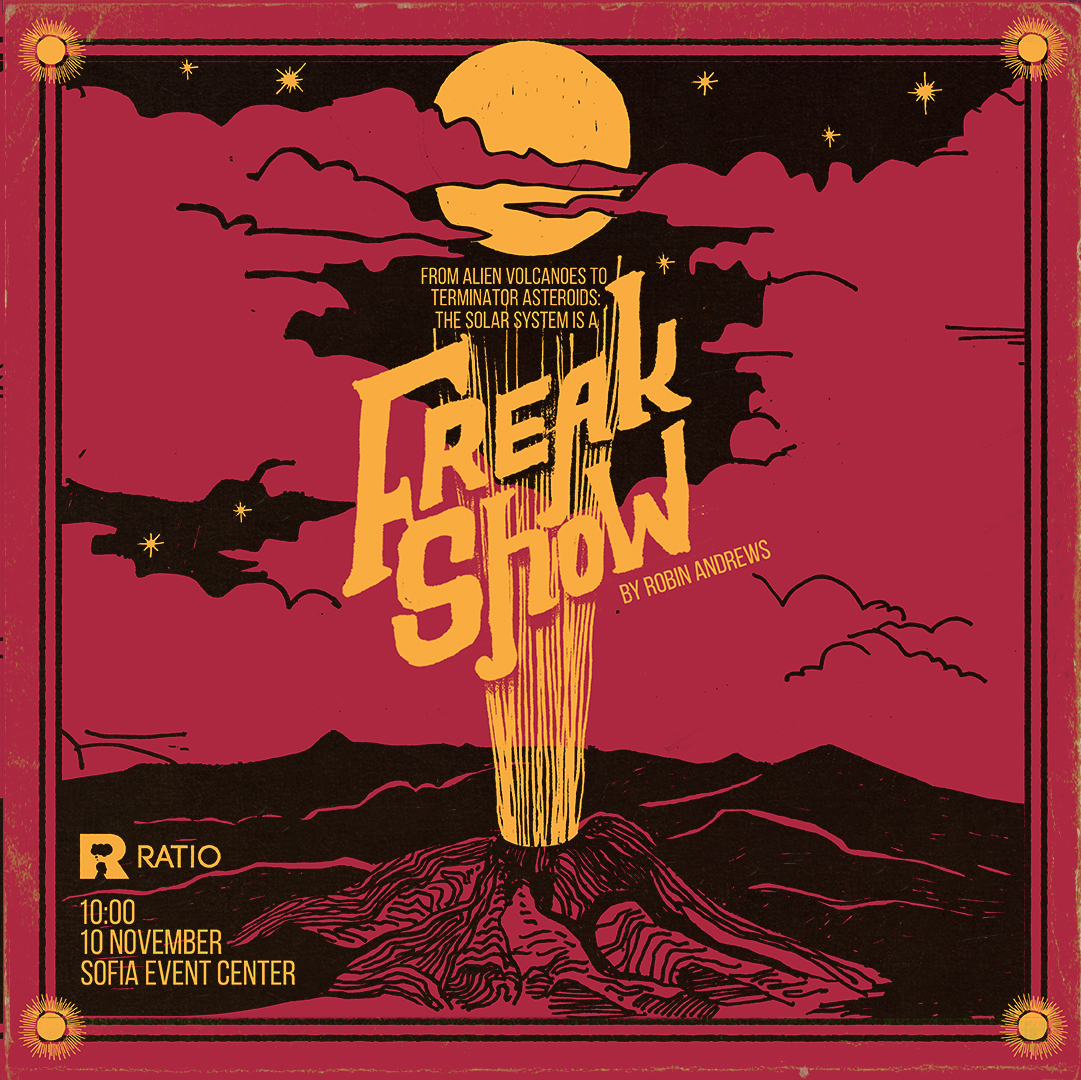 Robin Andrews: From Alien Volcanoes To Terminator Asteroids: The Solar System Is A Freak Show
Our solar system is stranger than you think. There are earthquakes that can last for nine days without anyone noticing them on Earth. On Saturn, it rains diamonds. On a moon of Jupiter, thanks to its awkward orbital ballet, the rock moves in the way that tides move on Earth, which fuels volcanic eruptions that outshine entire worlds. On Titan, the atmosphere is so soupy that if you flapped your arms, you could fly around. There might also be a metal mini-world out there that it once eruped rivers of liquid iron. There are pancake eruptions on Venus. Pluto has a radioactive heart. And the asteroid that killed the dinosaurs may have sent some of Earth over to the moons of Jupiter and Saturn.
The Solar system, including our own weird little blue marble, is a freak show. Let's go on tour.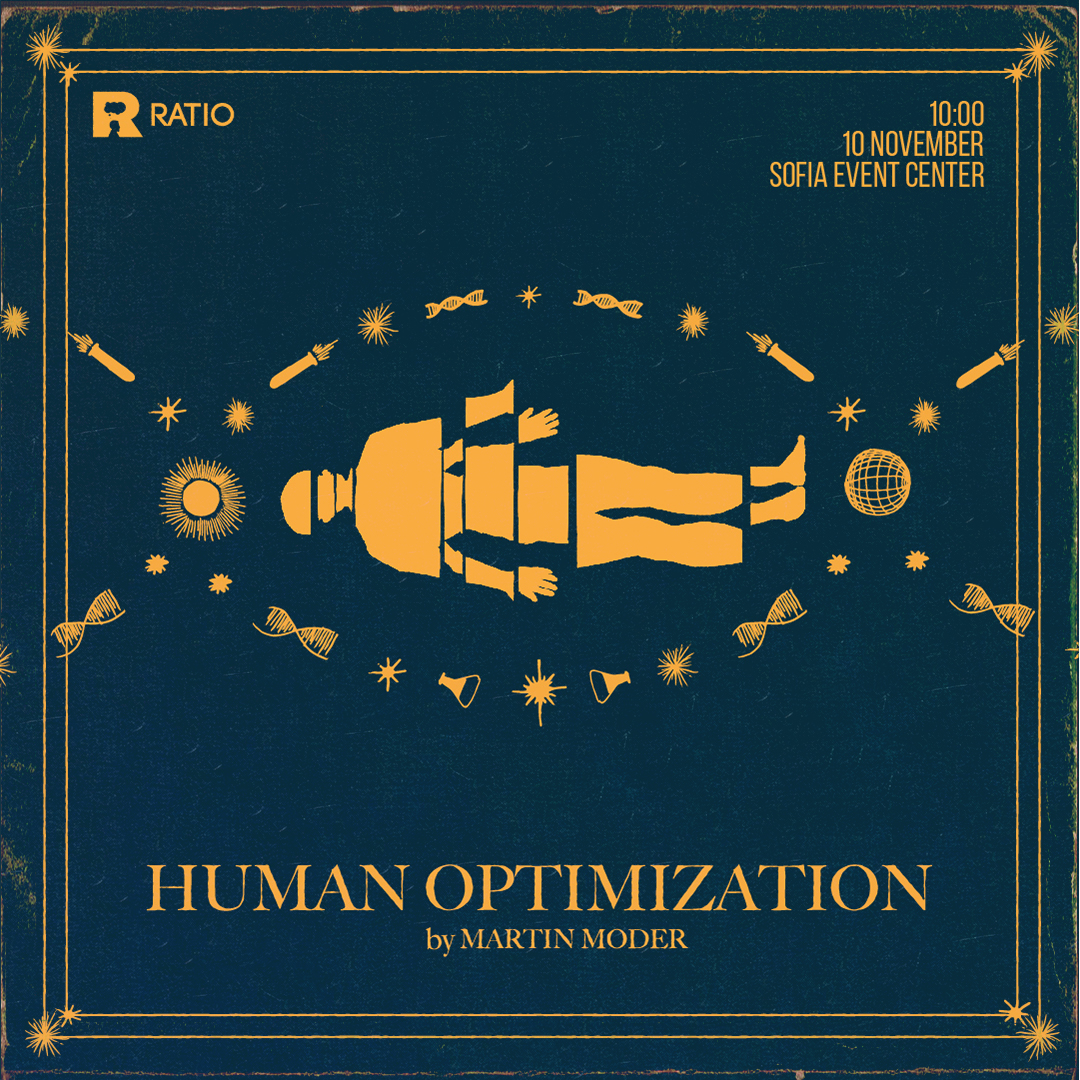 Martin Moder: Human Оptimization
The world's first designer babies premiered about a year ago. Time to consider, whether we're even capable of defining what "optimization" should mean.
Which of our traits are affected by genetics? How far are we from influencing their biological foundation? Could we enhance general intelligence without tedious studying so we could finally become less stupid? 
Moder is yet another Austrian fantasising about the Übermensch. But at least this one wasn't rejected by university and got a degree in genetics. And does not only ask the most urgent questions, he even answers them.
Martin Moder studied Molecular Biology at the University of Vienna and finished his PhD at the Research Center for Molecular Medicine (CeMM) in 2018. In 2014 he won the first European Science Slam championship in Copenhagen. 
In his most recent popular science book "Genpoolparty" he discusses the potential for human optimisation. Moder is part of the Science Comedy Group "Science Busters", that regularly appear in TV and radio shows. He is an active member in the "Society for Critical Thinking" (Gesellschaft für kritisches Denken – GkD), which is part of the skeptical movement and promotes scientific, rational thinking.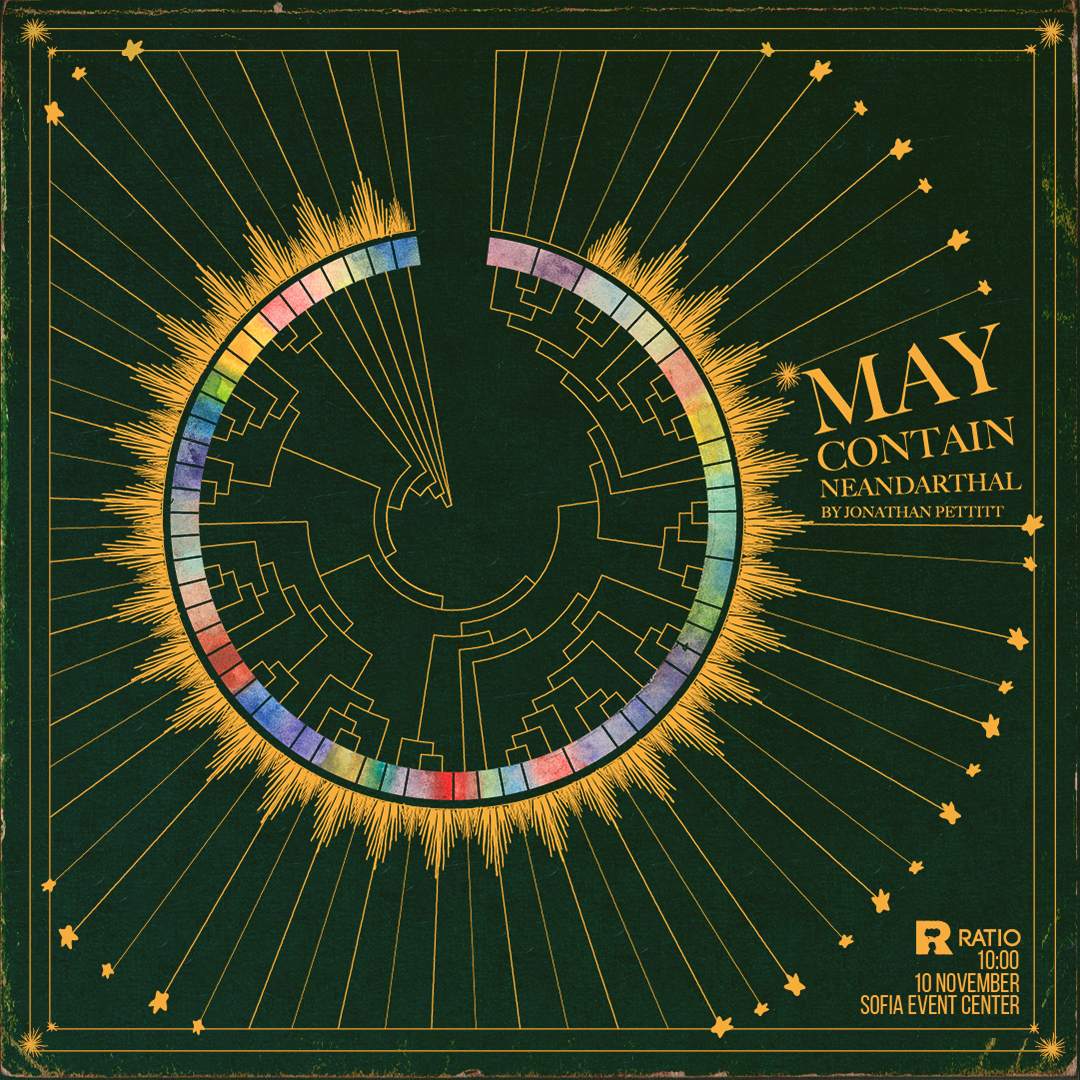 Jonathan Pettitt: May Contain Neanderthal
Your DNA is not your destiny, but it is your ancestry; or at least it's a record of it. Genetics has given us extraordinary insights into our collective human past, showing the patterns of migrations and unions that have shaped our individual genetic inheritances. Investigations into human evolutionary genetics have revealed some deeply non-intuitive findings, which have implications for both the present and future оf human biology and medicine.
Dr Jonathan Pettitt (University of Aberdeen) will explore our current understanding of human genetics and address such urgent questions as, "What does drinking milk have to do with white supremacy?", "Why is the human genome like a fashion magazine?", and "Why does my earwax smell?"
Jonathan Pettitt is a Reader in Genetics at the University of Aberdeen, where he studies the genetics of nematodes, a globally important group of worms, many of which are medically and agriculturally significant parasites. He also lectures broadly in the field of genetics, with a special focus on human population genetics. 
Jonathan is strongly committed to public engagement with genetics, having participated in a variety of national events. He performs stand-up comedy based on his research, and, as part of the Cabaret of Dangerous Ideas, presents a show about human genetics at the Edinburgh Fringe Festival. He was the genetics consultant for Helen Keen's popular science book, The Science of Game of Thrones.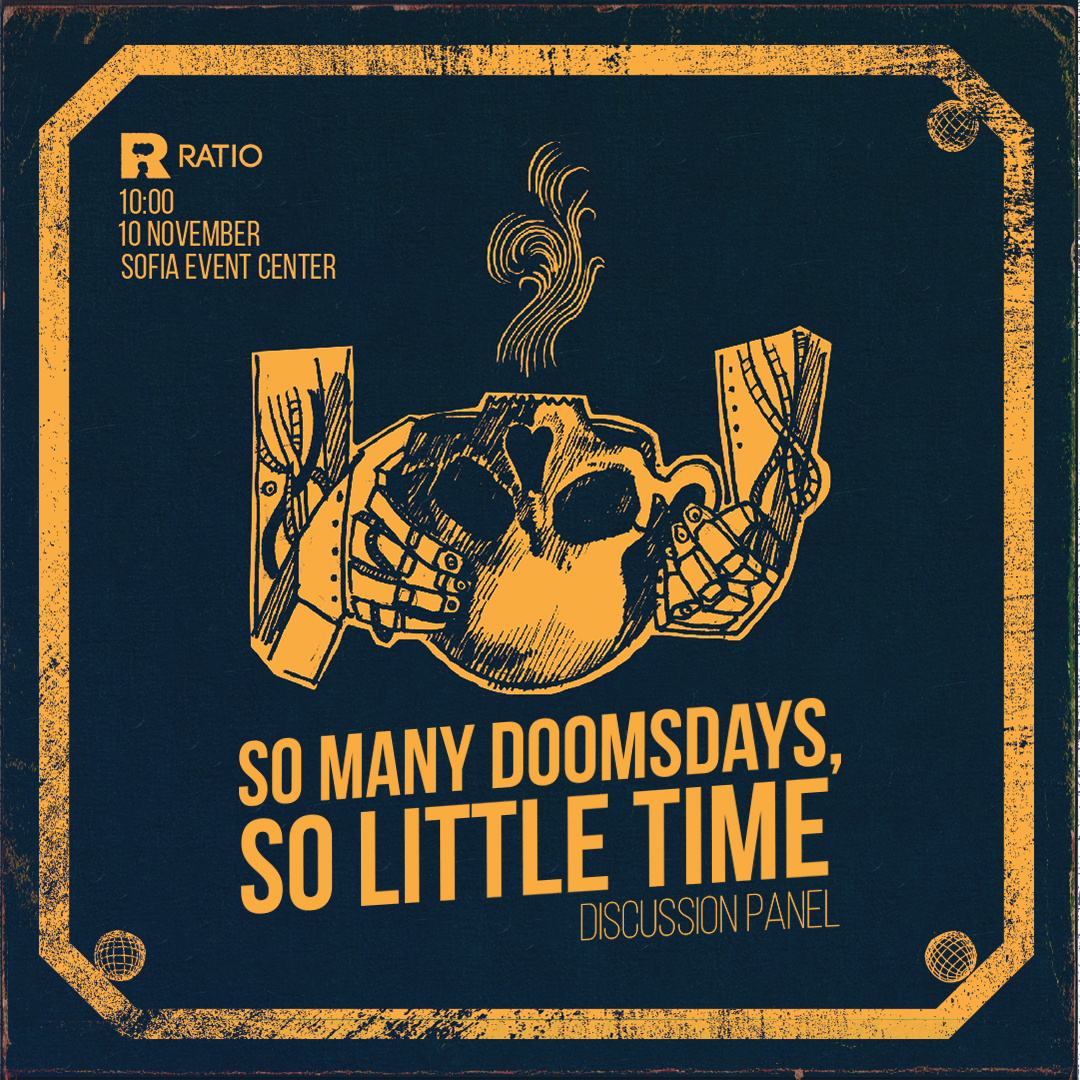 So Many Doomsdays, So Little Time – Discussion with Peter Watts, Gili Ron, Uri Aviv, Martin Moder
Before the insanity of climate change, there was the insanity of a nuclear arms race. If we survive the current crisis there's no end of grim scenarios – grey-goo nanotech, hard-takeoff AI, bioengineered doomsday pandemic – waiting in the wings. An obvious common denominator connects all these apocalyptic threats. 
Is this the best we can expect when a species that evolved to fuck and fight on some African savannah gets its hands on world-changing technology? Are there solutions more effective (and more radical) than the half-assed half-measures currently on the table? If so, will we embrace them in time –  or will someone have to shove them down our throats?
Curious? Check out past event videos in English on Youtube.
You may be wondering why our ticket prices are so low? We rely on our sponsors to cover the main costs of the event, so our guests don't have to. In this way, we're doing our share for making popular science accessible to all Bulgarians – and it's a nice addition for our foreign guests, who'll be covering travel and accommodation costs on top of their event ticket.
The goal of Ratio has always been to let more people experience the beauty of science – with the help of our friends from STREAMER.BG you'll be able to experience the event even if you can't be there in person.
Get your virtual pass and you'll get your access code by email. It lets you watch the live stream or review the talks later as a video on demand.
The event is carried out under a programme of, and funded by the European Space Agency (ESA).