This episode goes deep into the neural pathways of the brain. Together with neuroscientist/artist Greg Dunn, we talk about senses, consciousness – and a sprinkle of capitalism.
Listen to the episode to hear us discuss (and be on polar opposites of) questions like:
How sensory deprivation feels and what are the reasons it works the way it does?
Meditation and how learning more about the practice can help us understand consciousness?
Can Karma be interpreted as a more scientific notion of habitual behavior?
We want to thank our sponsors from SBTech – you can learn more about them at sbtech.com/careers
If you like the podcast, you can support us at patreon.com/ratiobg
About our guest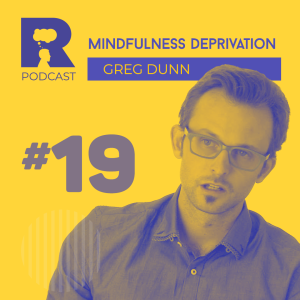 Dr. Greg Dunn received a Ph.D. in neuroscience from the University of Pennsylvania in 2011. He fuses his knowledge of the brain with artistic techniques to visualize the brain's anatomy and function in novel ways. Greg also has a background in meditative practice from the Hindu tradition and has lectured on the role of psychedelic substances in remodeling the mind.
Together with his co-conspirator, the physicist Brian Edward, they created what can be described as probably the most dynamic artistic representation of our brain. Before listening to this, just go online and check out the project Self-Reflected.
Greg has been a speaker at several Ratio events, so if you want more of him, you can check out the recordings here:
About the podcast
Ratio Podcast is a program for intellectually curious people. We're having informal conversations, connected with or inspired by science. Bear in mind, we're not experts on basically anything – but thankfully most of our guests are.
You can check out more episodes via RSS, in Stitcher, iTunes, Google Podcasts, Spotify and SoundCloud. Most episodes are in Bulgarian, but we do interviews with international guests, as well.