Ratio 2018 – Autumn
10 November 2018, Sofia Event Center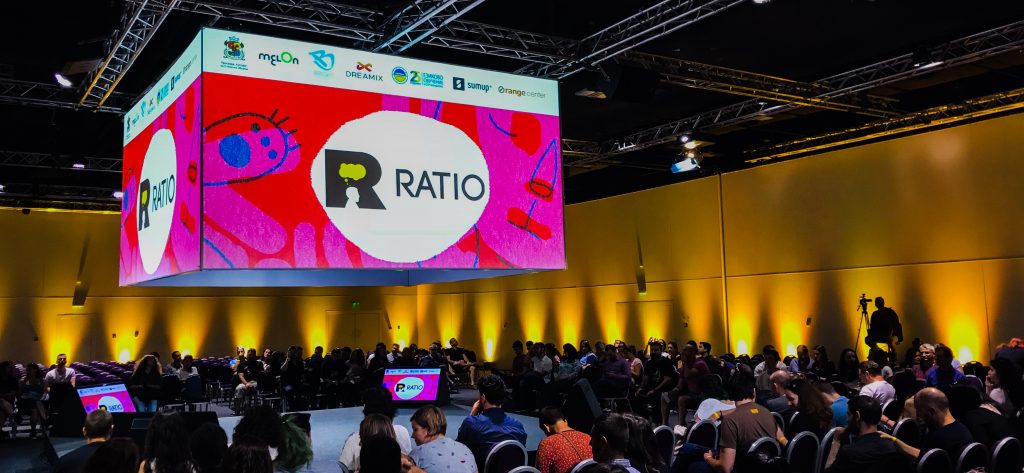 Get ready for a new portion of popular science on 10 November 2018 in Sofia Event Center. We'll go through several interesting topics – we'll share more about them soon.
AGENDA
10:00-10:45 – Registration
10:45-11:00 – Opening
11:00-11:45 – Dr. Erica McAlister – The Secret Life of Flies
11:45-12:10 – Coffee break with Nescafe Dolce Gusto
12:10-12:55 – Prof. Dr. Thomas Naumann – Universe – Multiverse. Do we live in the best of all worlds?12:55-13:45 – Lunch break
13:45-14:45 – Discussion Panel: The New Space Age
14:45-15:10 – Coffee break with Nescafe Dolce Gusto
15:10-15:55 – Prof. Dr. Alain Buisson – Neuroplasticity and memory: How does experience modify our brain's organisation?
15:55-16:20 – Coffee break with Nescafe Dolce Gusto
16:20-17:20 – Q&A panel
17:20-17:30 – Closing
17:30-19:00 – Afterparty
TALKS AND SPEAKERS
International speakers will give their talks in English. We do not plan to provide translation for the talks.
The Secret Life of Flies
In this talk, Dr. Erica McAlister will bust a bunch of common myths about flies. She will show how unusual, interesting and important these underlooked creatures truly are. We are used to thinking of flies as disease carriers, but they are really important as our partner in environmental protection. You will hear what is the flies' role in our environment, how useful they are in pollinating plants, how crucial their larvae are to cleaning dead tissue from wounds and to saving our planet from hunger, how we can use flies as a controlling agent.
Much to our surprise, the secret life of flies consists of scammers, snail killers, silly names and crazy sex!
Speaker: Dr. Erica McAlister
Erica studied Applied Environmental Biology for her undergraduate at the University of Manchester in the early 90's. She currently works at the Diptera Section of The Natural History Museum, London. Her Doctorate was in wetland ecological entomology at the University of Roehampton. Her research work is broad and varied and has included Mosquito projects both in the UK and abroad, Asilidae in South Australia and Bat flies (and other Diptera) from Dominica.
Very much involved with public outreach, Erica has also appeared on TV, Radio (including presenting the series 'Who's the Pest' on Radio 4), numerous podcasts, as well giving talks at Science Festivals, International Nature Fairs, and Wildlife Organisations, promoting flies and the research undertaken at the Museum. In 2016, her first book 'The Secret Life of Flies' was published, a popular science book introducing flies to a new age which has received international acclaim.
Universe – Multiverse. Do we live in the best of all worlds?
Einstein once said: "What really interests me is whether God could have created the world any differently." Our existence depends on a variety of constants which appear to be extremely fine-tuned to allow for the existence of Life. These include the number of spatial dimensions, the strengths of the forces, the masses of the particles, the composition of the Universe and others.
Starting from Leibniz' question whether we live in the "Best of all Worlds" we discuss whether the hypothesis of a multiverse could explain the mysterious fine-tuning of so many fundamental quantities and review anthropic arguments.
Speaker: Prof. Dr. Thomas Naumann
Thomas finished his Diploma of physics at the Technical University of Dresden in 1975. He then started to study elementary particles at the Institute of High Energy Physics in Zeuthen near Berlin and finished his PhD at the Humboldt University of Berlin in 1980. In 1987 Thomas joined the H1 experiment at the electron-proton collider HERA at [the Deutsches Elektronen-Synchrotron] DESY. There he became a senior scientist in 1992 and worked on the precision measurement of the proton structure and the strong interaction. In 2005 he was appointed Honorary Professor at the University of Leipzig.
Thomas joined the ATLAS experiment at the Large Hadron Collider LHC at CERN in 2006. Since 2012 he leads the Particle Physics Group of the DESY site in Zeuthen and serves as the Deputy Head of the institute. He coordinates the German CERN and LHC communication which raised the 'Weltmaschine' campaign during the LHC startup in 2008. Since 2012 he represents Germany within the International Particle Physics Outreach Group IPPOG.
Neuroplasticity and memory: How does experience modify our brain's organisation?
How are memories made? How and where are they maintained and retrieved? These questions have been asked for many centuries. Recent advances in our knowledge of brain functions help us to decipher the cellular mechanism involved in how the brain reorganize itself by forming new connections between neurons in response to novel experiences. This process is named Neuroplasticity.

In this presentation, Dr. Alain Busson will discuss what we have learned about the cellular processes that support memory in the Human brain and how experience is shaping the interaction between the neurons. I will explain why pathologies such as Alzheimer's disease affect memories by altering neuroplasticity potential of the brain.
Speaker: Dr. Alain Buisson
Alain Buisson teaches neuroscience in University Grenoble Alpes. He has studied different subfields of neurobiology in different universities in the United States and France – molecular and cellular neurobiology of diseases; cellular imaging in neurobiology; cellular biology of excitotoxicity; animals models for cerebral ischemia. He has authored more than 60 scientific publications, and in the last couple of years has presented at 11 science conferences.
Discussion: The New Space Age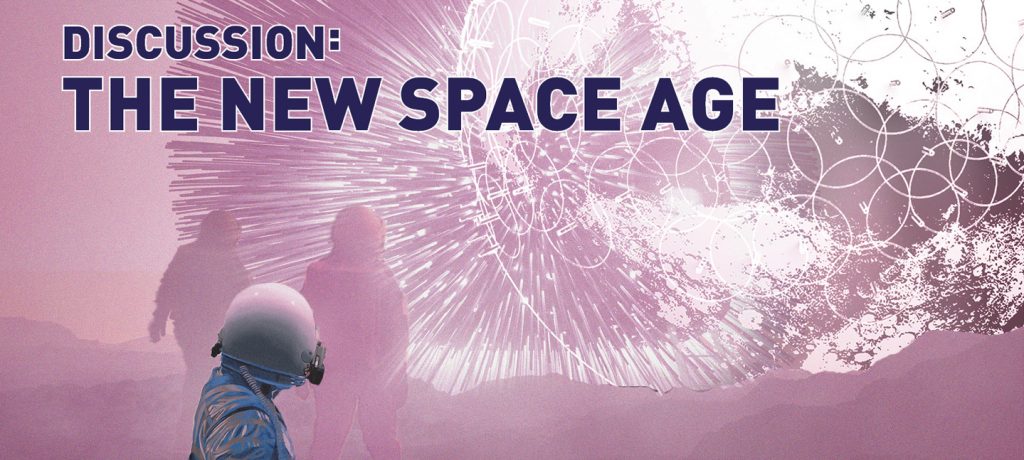 The technological development turns the concept of space exploration from mere science fiction to humanity's concrete next goal. Scientists are working on modes of space transportation, living in and colonizing space. The question is not "If?", but "When?"
How close are we to developing the technologies that will help us become a space-faring civilization? If we can travel to new worlds and inhabit them, how will this new habitat affect humanity – both physically and in social aspects?
How do microgravity and a different circadian rhythm affect the human body?
What is the dynamics of the social interaction between colonies on distant planets and the societies which remain on Earth? What will be the administrative units that govern us?
How will a cosmic expansion affect our economy and entrepreneurship? Looking at everything from multi-use rockets to space mining, space is a field not just made for science, but also for business.
We will cover these and other questions with specialists from different fields:
Sebastian Frederiksen
Sebastian Frederiksen is an architect, entrepreneur, and co­founder of SAGA Space Architects – a new design practice working on making space liveable for future civil space travelers. SAGA approaches the design of habitats from a human perspective, where mental well­being and social sustainability is part of the life support equation.
Sebastian studied architecture at the Danish Royal Academy of Fine Arts and RMIT. He did his bachelor thesis about a colony on Mars. During his thesis, he went to the red desert of Wadi Rum in Jordan and lived in isolation as a simulated Mars study. Then he completed the Space Studies Program 2018 at the International Space University -­ TU Delft in the Netherlands. He's a winner of the MarsTopia competition. He has the eye of an artist, always adding a touch of poetic beauty to SAGA's projects.
Diego Urbina
Diego Urbina was a crew member in the longest spaceflight simulation, Mars500, which tested in Moscow, Russia for the first time in history, the isolation and confinement of a round trip to Mars lasting 1.5 years.
He worked at ESA ESTEC, and the European Astronaut Centre, and today he is Future Projects and Exploration Team Leader at Space Applications Services in Belgium, working on the research and development of technologies for the robotic and human Exploration of the Moon, Mars, Asteroids, and terrestrial extreme environments.
His current assignments include systems engineering and project management for the Lunar Volatiles Mobile Instrumentation rover, and for the ESA ALCHEMIST payload set to produce for the first time water on the Moon, from local resources, before 2025.
Dr. Vladimir Bozhilov
Dr. Vladimir Bozhilov holds a Ph.D. in Astronomy since 2014. He is currently Head Assistant Professor at the Department of Astronomy, Faculty of Physics at Sofia University, Bulgaria. Since 2017 Dr. Bozhilov is also a Horizon 2020 National Contact Point for the "Science with and for Society" Programme. Dr. Bozhilov's main scientific interests are active galactic nuclei (AGN) – quasars and blazars at high redshift, cosmology, exoplanets, and habitability.
Besides being an active scientist and a lecturer, Dr. Bozhilov is an active science communicator with more than 150 media appearances on radio and TV and a frequent presenter in sci-comm events (like Sofia Science Festival, European Researchers Night, etc.). He won second prize in the FameLab 2010 competition for communicating popular science and first prize in Hall of FameLab International 2014 in London, UK. Dr. Bozhilov is the author of over 60 articles in various Bulgarian popular science magazines and co-author of a popular book on exoplanets and habitability ("Life and Universe", 2010).
Moderator: Petko Zhelyazov
Petko Zhelyazov graduated in European studies and international policies. For the past 2 years, he's actively working on making science more approachable. He's the moderator and host for a number of popular science events, such as the Ratio science forum, Vox Nihili humanitarian and scientific discussions and others. He will also be the host for this autumn's Ratio science forum.
We'll soon share more about the other event topics.
International speakers will give their talks in English. We do not plan to provide translation for the talks.
TICKETS
Ratio tichets are already on sale. Get yours now!